Double Pocket Leather Urbanizer Bag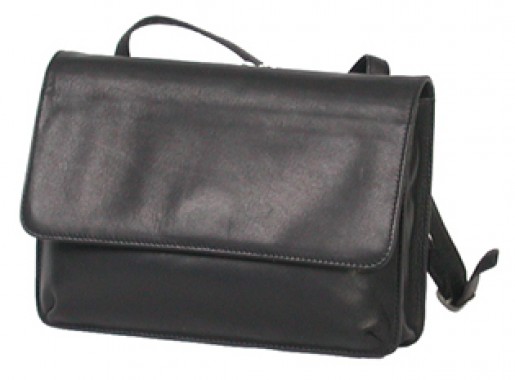 Our Double Pocket Leather Urbanizer Bag has been hand crafted from full grain drum dyed American cowhide, with nylon stitching and lining. The front section features a full size slip in pocket under the flap . The inside rear zippered section features 10 card pockets, a checkbook pocket and checkbook, and a full size zippered compartment with a windowed ID pocket. The rear section also has 2 zippered compartments on the outside, and an adjustable shoulder strap.
Size 8 1/4" x 6" x 3 1/2"
Item #4505