Horizontal Leather Belt Pouch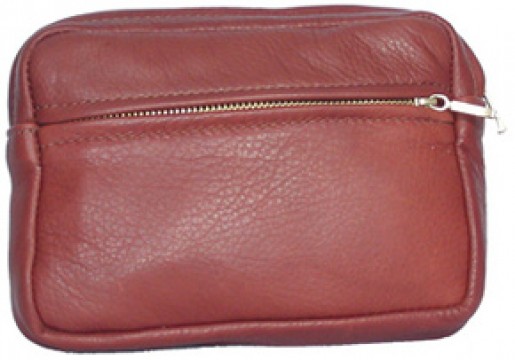 Our Horizontal Leather Belt Pouch was designed for comfort, strength and durability. Full leather construction, solid brass zippers, heavy duty nylon stitching, extra reinforced belt loops to be worn on the belt for cell phone, PDA, glasses, wallet, keys. At the waist, under a jacket for security and easy access, this bag is great for travel!
Features a center zippered compartment with a full size rear divider inside, and full size outside front zippered compartment.
Approx. size 6 1/2" x 5" x 2"
Item #M-HBP