Ladies Alligator Leather Card Wallet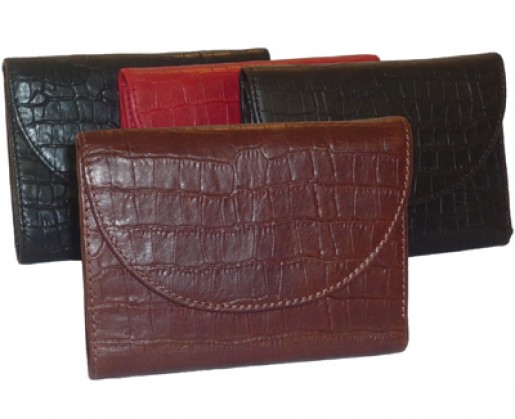 Our Deluxe Ladies Card Wallet has a place for everything! Constructed from full grain drum dyed American leathers, nylon stitching and lining, this leather wallet features a main section with 2 full size compartments for currency, 13 credit card pockets, 2 slide in pockets, a windowed ID compartment, and an outside zippered change compartment built into the rear.
Size 3 1/2" x 5" x 1"
Item #M-1635gator