Ladies Leather Briefcase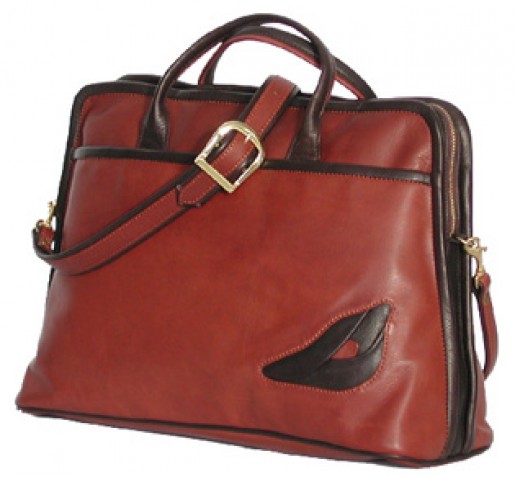 Our Ladies Leather Briefcase with the "Lilly" inlay is meticulously constructed from full grain drum dyed American cowhide, nylon stitching and lining, and is guaranteed to be the finest made.
To make this leather briefcase perform as well functionally as it does artistically we gave it a wide base so when embodied by your work, laptop, files etc..., it will sit beside you during a presentation with all facets of it easily available. Inside full width dividers on each side backed by 2 full length zippered pockets. Dividers include pockets for phone, PDA, glasses, pens, 3 card pockets, plus an 8" zippered pocket. Outside - pockets on each side with wide open spacious room to carry your life.
Professional women work and live out of their briefcase and we make sure they have the room to do that, and since you only have one chance to make the first impression, this bag helps considerably!
Available only in the Bone with Midnight Blue Trim
Size: 16" x 11" x 5"
Item #M-LBC