Mini Leather Barrel Bag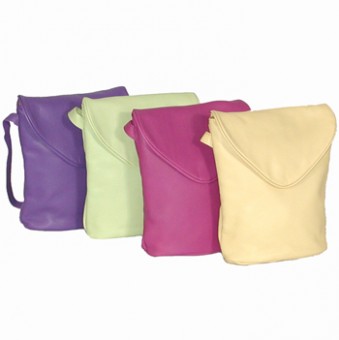 Our Mini Leather Barrel Bag features a single flap magnetic closure with classic trim that gives this bag a touch of elegance. The strap was designed flat for comfort to go across the body or with side knot for hip high placement. Complimented with outside drop pocket on rear of the bag, and 2 full length inside pockets, front and back, giving the inside 3 separate compartments.
Mini Size 6.5" x 5" x 2.5"
Item #M-LB3C