The Classic Leather Tote Bag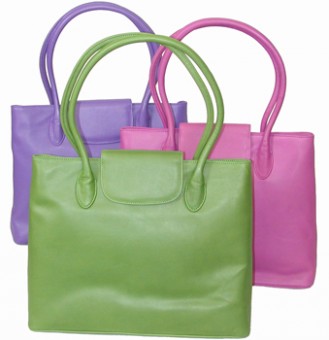 Cashmere Women's Handbags make a discrete statement in style and function. All the amenities necessary for today's market have been woven together with simple grace. Our smooth Cashmere leather with a waxy touch complete this collection perfectly.
This Classic Leather Tote Bag has been crafted from full grain drum dyed American cowhide with nylon stitching and lining. The inside features a full size fully lined main compartment with a full size zippered divider, a full size zippered pocket, 5 card pockets, 2 pen holders, a cell phone pocket, an eyeglass pocket, and a full size outside pocket on the back.
Size 15" x 12" x 3 1/2"
Item #7070
Was $150.00
Sale Price $75.00